NSF Awards Prized Graduate Fellowships to 8 Coulter BME Students
It was the small hours of the morning when C. Alessandra Luna opened the email from the National Science Foundation. Disappointment or ecstasy awaited — would her application for one of the most-sought-after fellowships for American graduate students be accepted?
You can guess, since you're reading these words, that the answer was "yes," and Luna will join the 2022 group of new NSF Graduate Research Fellows. She quickly sent a screenshot of the award email to her family, close friends, and advisor David Myers. Then she messaged lab mate Anjana Dissanayaka and told him to check his email.
Despite the hour, they shared a quick phone call and mini celebration when Dissanayaka — after the same anxiety-inducing process — read he also received a fellowship this year. Then his roommate and best friend got in on the action with a middle-of-the-night quiet (so they didn't disturb their neighbors) celebration.
"It's truly an honor to have been selected as an NSF Fellow," said Luna, a first-year Ph.D. student in the Wallace H. Coulter Department of Biomedical Engineering at Georgia Tech and Emory University. It's a sentiment shared by the eight Coulter BME students who are among the 2022 recipients. They used words like "stunned" and "ecstatic" and "humbled." There may even have been a few tears of joy shed for the payoff of years of work.
"I quite literally jumped for joy," said Shaylyn Grier, a first-year Ph.D. student in Krishnendu Roy's lab. "Throughout the day, I had the chance to really reflect on my research career thus far and all the mentors that have been so supportive and helpful to me. It was truly a huge day of gratitude."
Second-year Ph.D. student Valeria Montserrat Juarez called the news that she'd been selected for a fellowship "unreal."
"I aspire to be a professor at a leading university," said Juarez, who works with Ankur Singh. "Receiving the NSF Fellowship at this early stage of my scientific career will position me well on this path and also open many other doors in the scientific field."
The other fellows from the Coulter Department this year included Kendreze Holland, a second-year bioengineering Ph.D. student in John Blazeck's lab; Nia Myrie, a second-year doctoral student working with Andrés García; Corey Zheng, a first-year Ph.D. student in Shu Jia's research group; and Mary Kate Gale, a Coulter BME undergraduate who will start her Ph.D. in the fall.
"This award tells me that people who have read thousands of these applications and know what they're talking about have confidence in my promise as a researcher," Gale said. "I know that I will inevitably run into obstacles as I am in graduate school, but being awarded this fellowship will be a reminder that lots of very smart people believe that I am capable of greatness."
This group of fellows is working to manufacture T cells for the revolutionary CAR-T cell cancer immunotherapy, developing synthetic immune organs in a dish or on a chip to understand and treat immune-related diseases, engineering stem cell therapies for patients with Duchenne muscular dystrophy, and more. The signature funding from the NSF will pay for three years of their graduate studies along with an annual stipend. Students may only apply once, so the stakes are high.
"The support from the NSF and the opportunities that are now open to me will allow me to greater enhance my capabilities as a researcher," Dissanayaka said. "I plan to take full advantage of these opportunities so that I can one day make significant contributions to both STEM education and the field of biomedical engineering."
Meet this year's NSF fellows: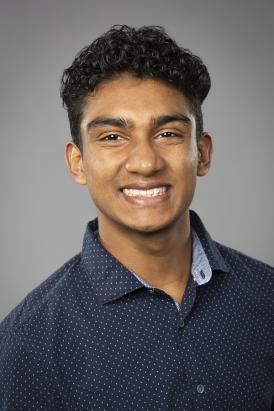 Anjana Dissanayaka
First-year Ph.D. student
Advisor: David Myers
Research: "In working to engineer a solution for cerebrospinal fluid leakage detection, I have uncovered a new paradigm of hybrid polymer-paper based microfluidics. This innovative combination leverages the strengths of each modality (paper or polymer) and provides synergy as capillary wicking generated by paper devices can drive the polymer fluidic movement, which is superior at complex sample preparation. As a first application of this paradigm, I will create a device that can accurately identify CSF leaks using this novel polymer-paper approach."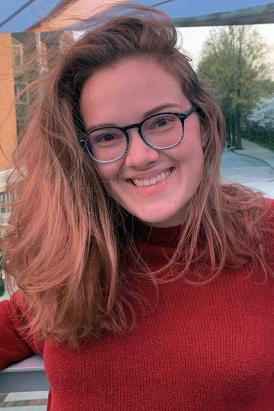 Mary Kate Gale
Fourth-year undergraduate
Pursuing a Ph.D. in Bioengineering at Stanford University
Research: "I am pursuing computational neuroscience. I am interested in considering the brain in terms of its complex circuitry, and what patterns of neurons firing — either as individuals or synchronized groups — can tell us about how the brain operates. I don't know what particular brain region or application I want to apply that to, but left- versus right-handedness is a pet interest of mine."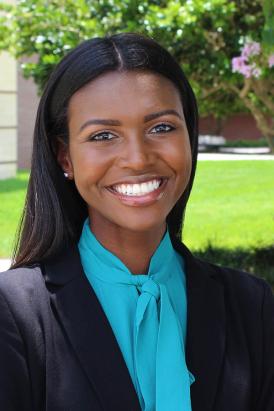 Shaylyn Grier
First-year Ph.D. student
Advisor: Krishnendu Roy
Research: "The primary focus of my work pertains to the manufacturing of T cells for CAR-T cell therapy. I primarily focus on optimizing the T cell activation and expansion process by identifying ways to increase the expansion yield and T cell persistence. I aim to influence these characteristics using metabolic programming and bioreactor design. Ultimately, advancement in these areas will further improve the application of CAR-T cell therapy so that it may be of benefit to a greater number of patients."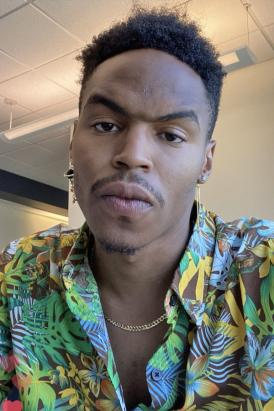 Kendreze Holland
Second-year Ph.D. student (Bioengineering)
Advisor: John Blazeck
Research: "I engineer Cheerio-shaped DNA plasmids to guide inactivated Cas9 proteins to genes of interest in the model organism Saccharomyces cerevisiae with the goal of increasing and/or decreasing mRNA expression."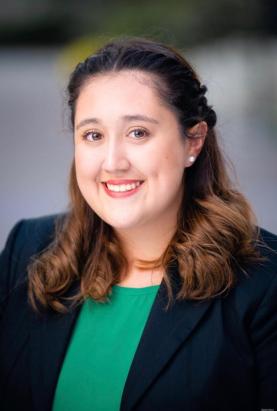 Valeria Montserrat Juarez
Second-year Ph.D. student
Advisor: Ankur Singh
Research: "My work focuses on bioengineering synthetic immune organs in a dish or on a chip. By developing these mini organs, I intend to study response to vaccines, infections, as well as changes to the gut microbiome. I hope this innovative research will lead to better understanding and treatment options for conditions influenced by altered immunity, such as inflammatory bowel diseases, aging, and infectious disease."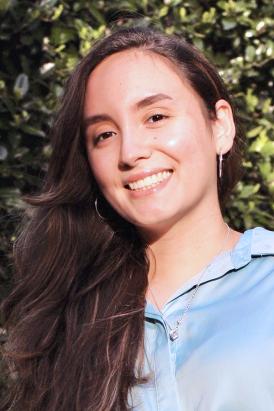 C. Alessandra Luna
First-year Ph.D. student
Advisor: David Myers
Research: "I am working on designing an ultrasound-based implantable pressure sensor for patients that rely on shunts to regulate their intracranial pressure (ICP). Diagnosing patients with shunt dysfunction is difficult because symptoms are non-specific — headache, nausea, or fatigue — and existing tests are costly, slow, or require invasive surgery. Therefore, my role is to develop an ultrasound-based implanted sensor that can detect shunt failure by continuously and non-invasively measuring a patient's ICP and produces a quick, accurate, easily readable signal."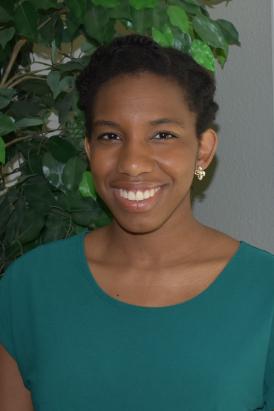 Nia Myrie
Second-year Ph.D. student
Advisor: Andrés García
Research: "My research is motivated by a muscular disorder known as Duchenne muscular dystrophy (DMD). Muscle cells in DMD patients are missing a crucial protein called dystrophin. Without it, their muscles degenerate and become weak, and patients suffer from ambulatory disability and cardiorespiratory failure. My work involves engineering hydrogels to deliver healthy muscle stem cells to dystrophic diaphragm muscle. As a result, these cells can restore dystrophin, contribute to muscle regeneration, and improve function in the recipient's muscle. With success, my work would support further research to optimize this platform for stem cell delivery to DMD patients suffering from respiratory failure."