Engineering and Empathy: Bell-Huff Working to Understand How Students Learn a Critical Skill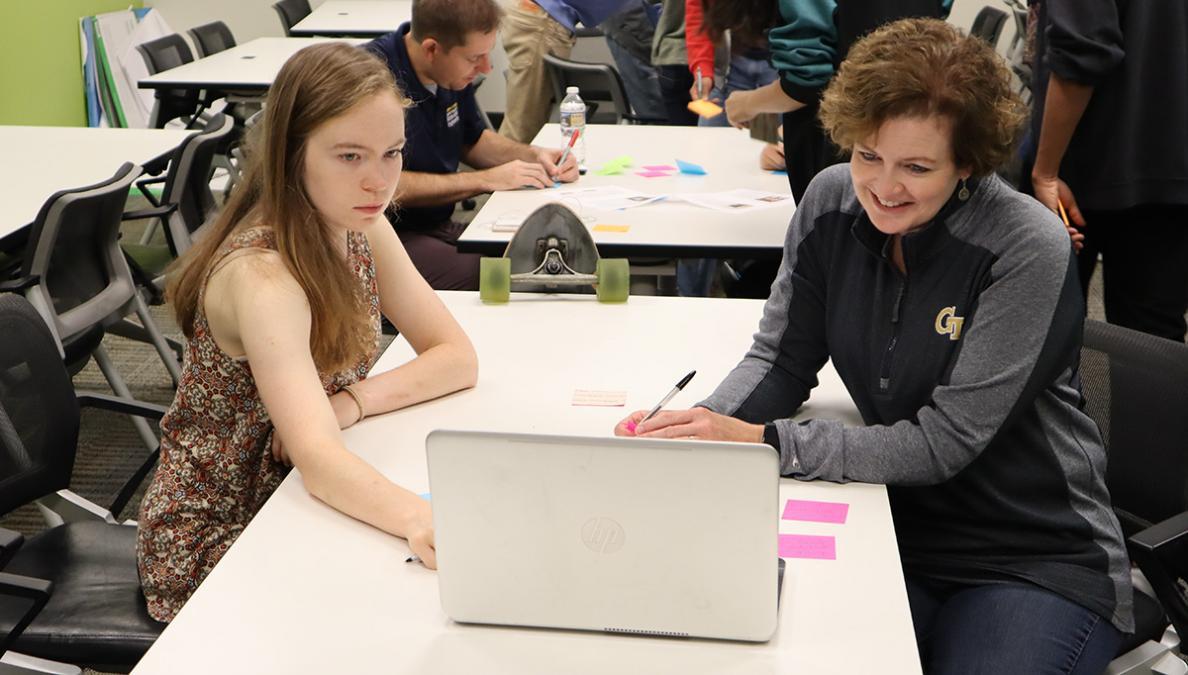 Cristi Bell-Huff, right, works with a student during class. Bell-Huff wants to understand how engineering educators can foster empathy in their students and is taking the first steps through a National Science Foundation-sponsored research project examining learning activities in five core classes in the Coulter Department. (Photo: Walter Rich)
Empathy is at the foundation of the engineering design process. Before they can create solutions, engineers must assess the needs of the people they're trying to help. That requires an understanding of the experiences and perspectives of others.
A few years ago, Cristi Bell-Huff was teaching sophomore design at Lawrence Technological University and asking her students to create assistive technologies for people with disabilities. It struck her how important empathy was for the students to really be effective, so she created exercises to help foster empathy skills.
Ever since, she's been thinking about engineers and empathy — engineering students are taught how to collect customer or user perspectives to inform their designs, but that seemed somehow incomplete.
"Once I started digging into it, research shows there are multiple dimensions to empathy. Perspective-taking is one of those dimensions, but there's also this idea of experience sharing — sharing people's emotions — and there's another piece about caring, being moved to act to help someone," Bell-Huff said. "If all we're doing is engaging in the cognitive perspective-taking piece of it, we're doing a disservice to our students, because we need our engineers to be moved to action."