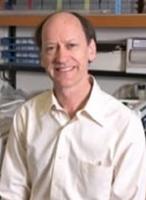 Professor, Chair of Applied Physiology at Georgia Tech
Research Interests:
Our research interests are focused on the role of sensory feedback in posture and balance and in the guidance of voluntary movement.  We are further interested in the manner in which this feedback is modulated to meet the needs of different motor tasks.  Our central idea is that information about the lengths and forces of muscles (proprioception) is combined in the spinal cord and brainstem to regulate the mechanical properties of the limbs and trunk during movement, and that these properties can be modified to meet the physical requirements of different tasks, such as walking up and down hills, through changes in the transmission through the sensory pathways.
Proprioceptive pathways in the spinal cord are disrupted after injuries to the central nervous system.  Our translational studies concern the manner in which altered sensory transmission after spinal cord and peripheral nerve injury results in motor deficits.  With our colleagues we are developing approaches to restore these pathways after central and peripheral damage.  These approaches include the use of microelectrode arrays for the stimulation of muscle and the spinal cord, and training.  We also intend that new information about the organization and modulation of these sensory pathways will be use in the design of robotic motor systems.