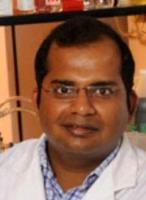 Associate Professor of Surgery, Emory University School of Medicine, Program Faculty, Wallace H. Coulter Department of Biomedical Engineering
Technology Enterprise Park Campus, 380-B Northyards Blvd
Research Interests:
Biomechanics and mechanobiology: Cardiovascular tissues transduce mechanical forces to maintain physiological function, but uphysiological forces also trigger disease signaling and cardiovascular tissue adaptation. Such adaptation leads to chronic disease states such as valvular heart disease, heart failure and aortic dissections. My laboratory quantifies the biomechanics and mechanobiologic signaling in the cardiovascular system in physiology, disease, and after a variety of interventions that are used currently to treat cardiovascular lesions.
Surgical & image guided interventions: We translate our research into clinical therapies, by developing novel biomechanically optimized techniques for various cardiovascular lesions. We are currently interested in structural heart disease interventions, i.e. valvular heart disease, heart failure, congenital heart defects, and aortic dissections. 
Pre-clinical and clinical trials: We advance our research to human use using complex pre-clinical disease models, and Phase 0 clinical trials.